Board Takes Action in Response to Systems Work Groups' Final Criteria Report
The DALNET System Work Groups "Final Report on Criteria for Future System Selection" was delivered to the DALNET Board of Directors in November, and subsequently approved. Comments about the report, from the Board, included the words "excellent, very thorough, and thank you!"

After review of the report the Board made the strategic decision to select a future system that better supports the various print and electronic services offered by DALNET libraries today, as well as possible services planned for the future. Specifically, the Board approved moving forward with the future system selection timeline that was presented at the meeting, with the intent to adopt a platform system including discovery. In addition to system selection, as noted on the timeline, there are several other factors that will be part of the planning process, including planning for funding the purchase and maintenance of such a system. More information about the Board's new plan can be seen in the new DALNET Planning video series, the first of which can be accessed below.
DALNET Planning Video Series
Third-Party Product Survey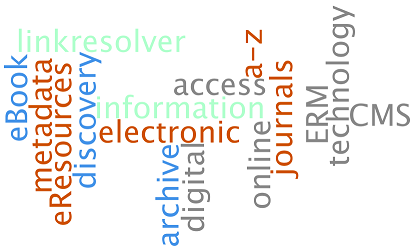 As part of planning for migration to a new library services platform, the DALNET office is gathering some preliminary information from the membership to get a snapshot of the third-party services that are currently subscribed to by members. Survey information gathered will be kept confidential and will be used for financial planning for the consortium. The survey asks for information that members may need to gather internally. Board members may wish to work in conjunction with Project Managers to complete the survey and a copy of the survey can be downloaded for printing to complete before accessing the survey. Each institution is asked to fill out the brief survey no later than December 22, 2014.





SirsiDynix Roadmaps Made Accessible




| | |
| --- | --- |
| | The most current SirsiDynix roadmaps and projected release schedules, for both Core products and BLUEcloud products, can be found on the DALNET website here. SirsiDynix's goal for these documents is "to provide insight into the features and functionality that are planned to be added to their applications and services." |

Monday, December 15, 2014


Cataloging and Database Standards Committee
Conference Call
1:30 PM - 3:30 PM




December 24, 2014 - January 5, 2015


DALNET Office Closure




January 19, 2015


DALNET Office Closure










Corrections made this month for commonly misspelled words in the union catalog:



univeristy

/ university (17 times)



universtiy

/ university (33 times)

universsity / university (1 time)










DALNET eLibrary



Guggenheim Art Books

Collection

A new online collection, The Guggenheim Museum Art Publications, has been cataloged and added to the DALNET eLibrary. This collection contains over 100 full-text exhibition publications from the Solomon R. Guggenheim Museum in New York dating from its founding in 1937.

View Collection





First Appearance of Superman

Read D.C.'s first Superman comic from June 1938 free online!

CGC Comics

"The key to survival of any information and library service
is satisfying the needs of its users." -Premchand-Mohammed